24 hours in Basel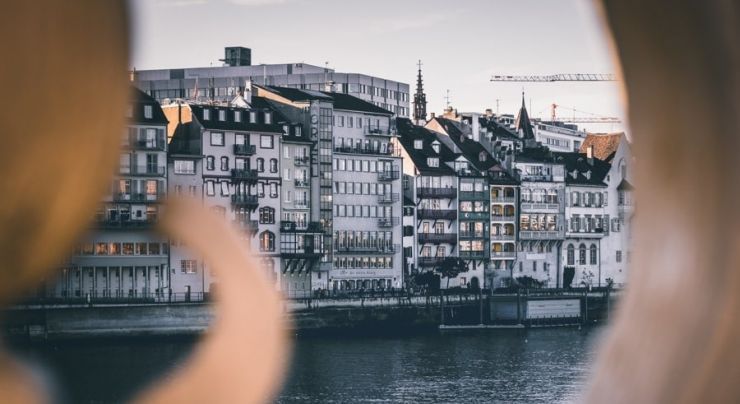 Do you only have one day to visit Basel? Don't worry, that's enough to get a quick general impression of the city... And to make you want to come back! Here is the itinerary for visitors that we suggest you follow from our hotel, the Rochat.
Morning - Visit the old city of Basel
Start your one-day visit with a walk through the historic centre of Basel. From Hotel Rochat, you are just a stone's throw from the Basel's City Hall. This huge red building with its polychrome wall paintings never fails to astonish visitors with its beautiful, original architecture! During the week, you can even go inside to admire the inner courtyard and the Council Chamber. While you are on Marktplatz, don't forget to visit the Laderach, the Swiss chocolate maker, where you can find our favourite chocolate!
Continue along the Freie Strasse, one of the city's main shopping streets, and then take the lane leading up to Basel Cathedral, a real Basel landmark. As well as visiting the cathedral and admiring the magnificent buildings on Münsterplatz, head for the back of the monument: where a terrace with a view of the Rhine and the city awaits you! It is undoubtedly one of the most beautiful views of Basel. It is also the place where you can take the boat crossing the Rhine, which operates simply using the current of the river.
Finally, head for Barfüsserplatz, one of the city's main squares, and, just lose yourself in the surrounding alleyways! The old town of Basel has lots of pedestrian-only streets, where you can stroll and admire the beautiful old facades of the buildings and the many fountains that take pride of place in Basel's squares. Don't forget to drop into the Gerbergasse, to the Lackerli Huus shop, to enjoy Basel's famous lackerli, which are delicious little biscuits!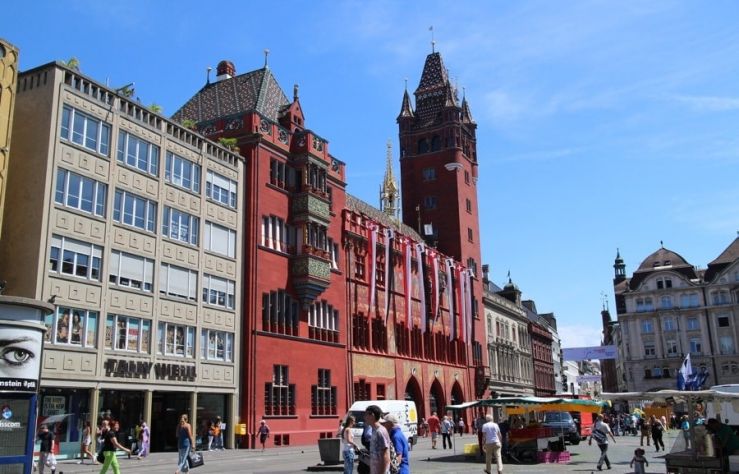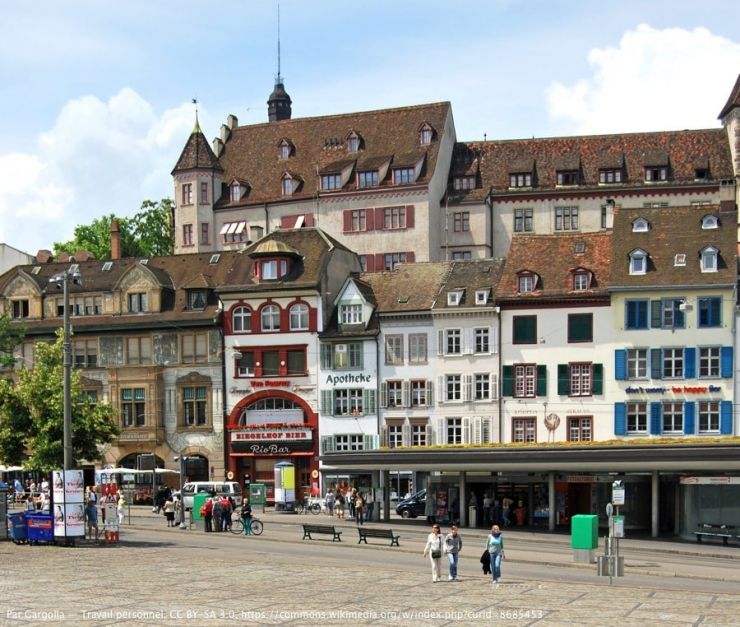 Afternoon - Pay a visit to one of Basel's (many) museums
Basel is the cultural capital of Switzerland: the city has no fewer than 40 museums! It would be a shame not to take advantage of your 24 hours in Basel to visit one, especially since there is something for everyone. Examples include the Beyeler Foundation, the Kunstmuseum Basel, the Tinguely Museum, the Vitra Museum and the Musée du Jouet, the toy museum. The hardest part will be deciding which one!
In the evening, have a drink at the Bar Rouge: you will have a panoramic view of the city. Just magical! So, when are you coming back?